Edith & Edena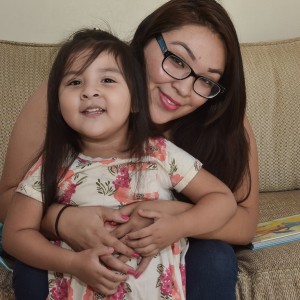 TLF has been wrapping around Edith to provide housing and life skills to reverse a cycle of life she experienced. Since coming to The Launch Pad Edith has been able to pay off debt, obtain parenting skills for her daughter and grow in her faith. Edith is usually one of the first residents to help out with campus projects and she has a great team spirit. Her daughter, Edena, exudes joy and is the first to welcome any visitor.
Currently Edith is enrolled full-time during the day in a vocational program to obtain her medical assistant certificate and works weekends. Please consider helping Edith with her education and career goals.
Your donation goes towards helping Edith cover the cost of rent, education needs, and other household supplies as she works and is in school.
 MAKE A ONE-TIME OR MONTHLY DONATION