Marlene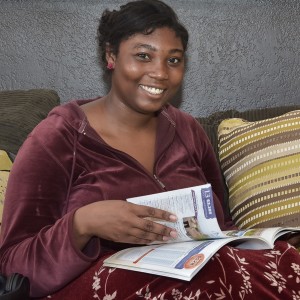 Marlene moved into The Launch Pad when she emancipated from foster care at 18.  She quickly adjusted to the opportunities ahead of her. Marlene is enrolled in community college, is learning how to budget, building friendships with her roommates, and pursuing one of her dreams to speak French.
Marlene's kind, peaceful, and gentle spirit draw people to her and creates a deep sincerity in her interactions.  Marlene is currently on her 2nd year of college and working part-time at a hospice agency.
Please consider helping Marlene with her education goals and classes to obtain her drivers license.
 MAKE A ONE-TIME OR MONTHLY DONATION