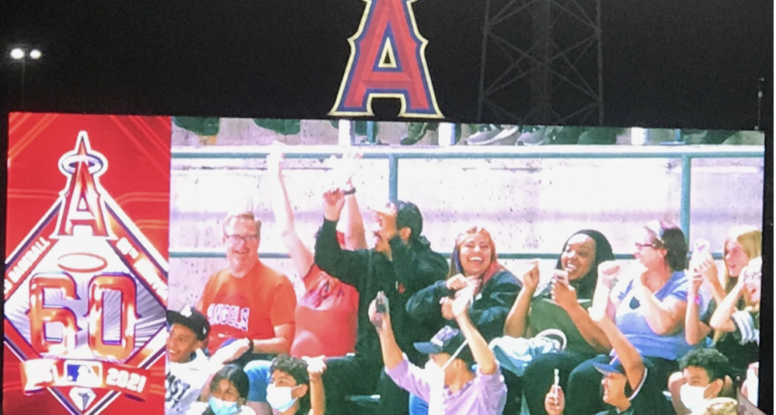 Angels Game in Community
The Launch Pad residents were recently given the opportunity to attend an Angels Baseball game. The league has been a long-time financial and in-kind supporter of TLF. It's these sorts of evenings that allow our residents to unwind, try new things, have fun, and most importantly, be in touch with one another. And we even made the jumbotron!
"I haven't had this much fun in a long time," said one resident.
"It was fun to hang out with other residents and just be able to let loose and enjoy myself. I tend to be more serious and am always focused on my worries or things I have to get done. Tonight, was a great chance to just be me and have fun. Thank you!"
These types of outings are important for our residents. They provide an opportunity to get to know one another outside of their normal routines and socialize in a fun, relaxed setting. It's also a chance for them to see that there is more to life than their current situation and that there are people who care about them.
When you support the Launch pad through TLF's Annual Campaign, you are supporting the lives of our residents. Be sure to check out our video, where you can learn more about one of our resident's stories and how she has beat back homelessness. Our goal is to provide housing, support services, and opportunities for enrichment that will help them keep pace with life's challenges so they can move forward on a brighter path.