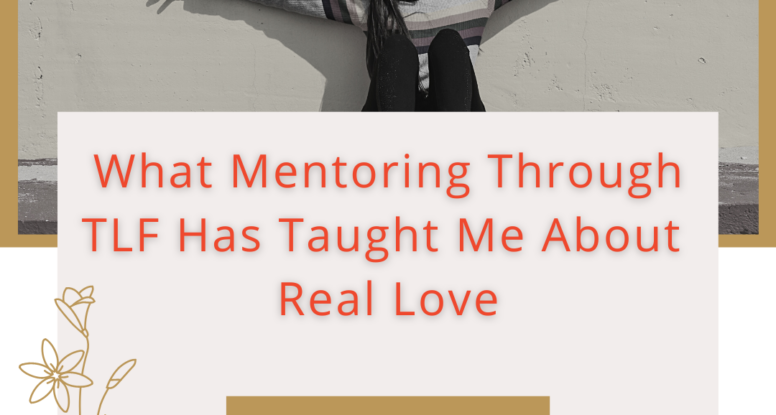 One of the biggest blessings in my life has become mentoring my youth at TLF. My heart cries joyful tears in getting to know such a special person. I have been mentoring her for over three years now, and she has added a lot of fun and joy to my life. I could have never asked for or imagined what this journey would hold, and it far exceeded my expectations.
I have seen my mentee grow in self-confidence and know who she is as God made her.
I didn't expect to grow as much as I have. The biggest change through this relationship has been my capacity to love. This is not about changing someone but meeting them where they are at. I entered into this relationship thinking I was coming in as an agent of change that I was going to teach her, rescue her, and show her "the way."
Instead, I have learned to be a true agent of change, it's simply about loving and being there for my mentee. I say "simple" because it is doing the obvious things that may not seem like huge impactors, but they are–like listening, remembering what she's shared, and asking good questions. It doesn't take a lot.
We do all kinds of things together: bowling, hiking, watching movies, playing Monopoly, eating out, and talking. We enjoy outdoor concerts with picnics and attending plays. We have attended several independent living workshops together and go to church every Sunday together.
Our latest favorite thing to do is to go walking and talk at the beach. We also work on a lot of practical life goals. She has become a part of my family.
Children in foster care have a million people telling them what to do–they go years without a voice. though they have done nothing wrong.
What they truly need is not someone telling them what to do, but someone who is on their side. This looks like listening, caring, advocating, and having fun with them. I have learned so much about the practicalities of love through her and the heart God has given me for her.
Most of all, I see the need for how He is looking for willing vessels who will partner with Him. I cannot put enough words to how moved my heart is in experiencing the growth of my mentee and the privilege of our relationship.
For 15 years, our amazing volunteers, mentors, donors, and partners have helped thousands of courageous young women and men to rebuild their lives. Your generous support has provided TLF with the tools we need to be the church in action–with an unwavering commitment to change the course of lives of some of our nation's most vulnerable youth experiencing abuse and neglect. You hold a special place in all of TLF's hearts!