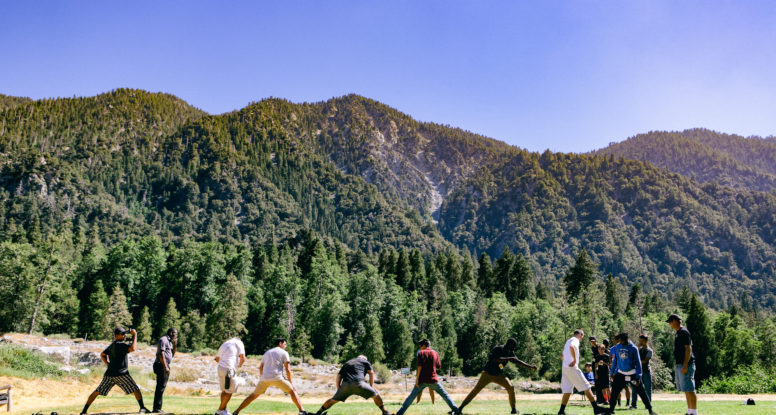 A VALUABLE LESSON TAUGHT BY A FORMER FOSTER YOUTH
Reese** and Joseph** grew up in an atmosphere of chaos. Starting at a young age, they would often roam the streets after school while their parents were using. Eventually child protective services were called and the boys' best friend's mom offered to accept placement of both Reese and Joseph, so they could avoid group homes.
Their foster mom had to teach them all the basics—having someone care was foreign to them. Within the first week of their placement, one of the boys decided to wander after school—this was a normal occurrence for him prior to being removed from his parents; but not for his new foster mom. After school, one brother made it home, but the other one was no where to be found. Their foster mom started freaking out, and called all of her closest friends for help, and texted them a picture of the boy—immediately, everyone jumped in their cars to find him. One of her friends finally recognized him and explained that she knew his foster mom and everyone was looking for him. He jumped right into her car with no hesitation and they headed home.
Over the years, the boys have learned time management, self-care, and hygiene—basics that many take for granted—from their foster mom. Most of all, she taught them the value of relationship and living alongside one another within the context of family.
Both Reese and Joseph have been attending camp for the last 3 years.  This year, Reese is coming on board as a Junior Counselor. During a team activity, the Camp Director asked everyone to think about typical gear needed for camping trips. She said,
"pick one piece of camping gear you would grab for camp and explain why that piece is important to you."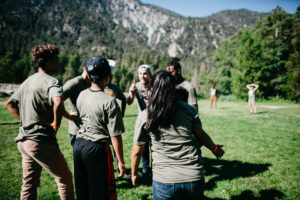 Reese boldly responded, "I would grab the sleeping bag because they are safe, warm and secure…isn't that what we want for the campers?"
We have so much to learn from former foster youth and current campers. Their observations of the world, and experience in relationships are unique strengths to draw from. The basic principal needs of safety and security in relationship is new and foreign to many former foster youth, but once attained, not taken advantage of.