Run a 5K for foster youth! Sign up for our virtual 5K run, complete it anywhere and anytime, and run for a great cause. Every entry gets you a high quality printed shirt and water bottle, and a donation to Teen Leadership Foundation to help support foster youth.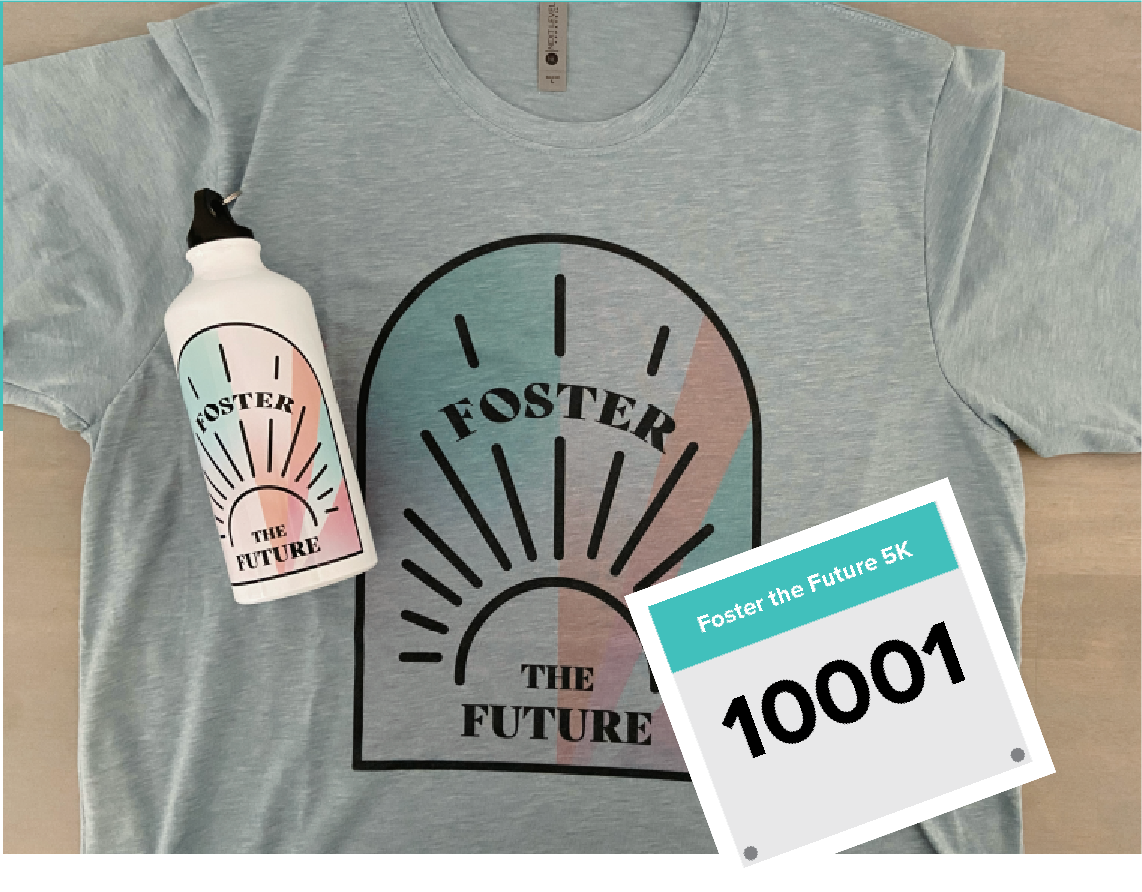 To join: 
• Sign up for the 5K run
• Complete a 5K (3.1 miles) at your convenience–anytime and anywhere!
• Grab some friends raise awareness in community.
• Celebrate your accomplishment by sharing to social media! Include a picture of you running, a tagline promoting @Teenleadershipfoundation and hashtags #FostertheFuture #RunForFosterYouth
An example tagline would be, "I'm running to #FostertheFuture with @Teenleadershipfoundation so that we can house the next generation of leaders and end the cycle of foster homelessness.
Registration Includes:
• Official Foster the Future shirt
• Official Foster the Future water bottle
• Official race bib (digital download)
• Donation to Teen Leadership Foundation on your behalf. For multiple people, give through the "donate" dropdown our website and put 5k in the memo.