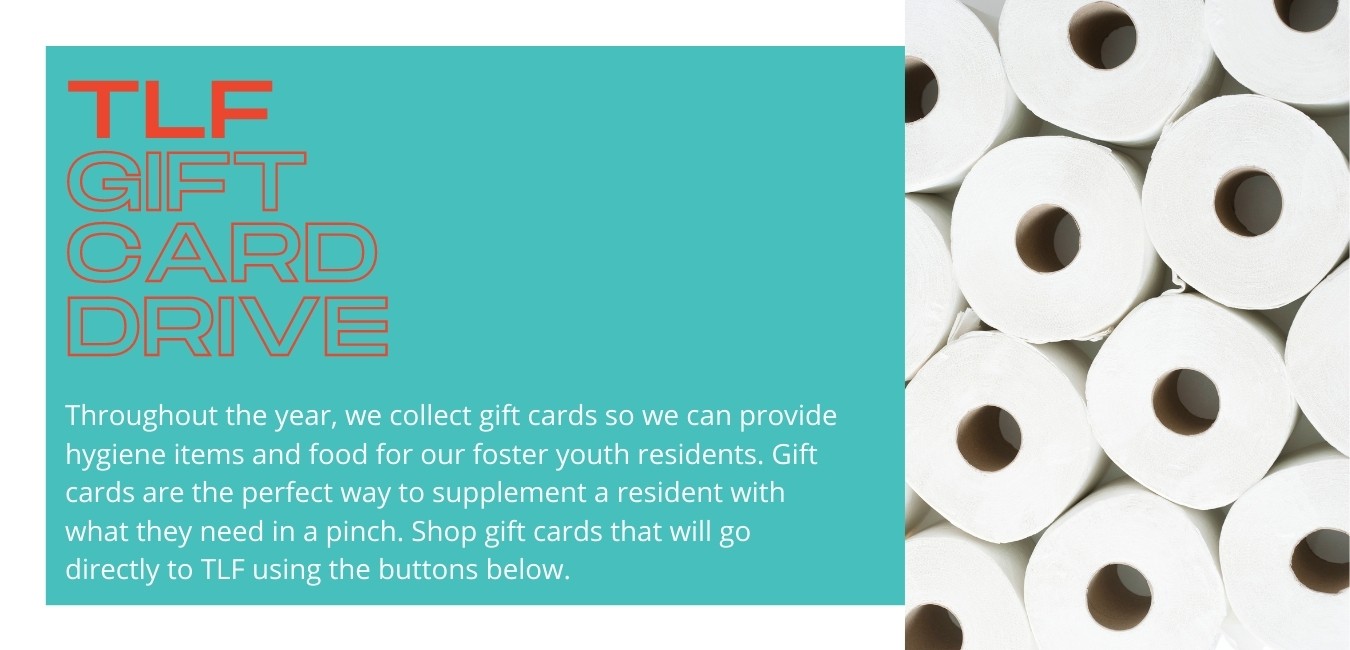 SHOP GIFT CARDS ON AMAZON                 SHOP TARGET GIFT CARDS
The Bridge the Gap fund was created to make sure funds are available to help residents meet life's extra expenses. This could be for anything from new work uniforms to college tuition shortfalls to therapy. Its friends like you pledging a monthly gift of $25 or more that directly make the biggest difference and Bridge the Gap turning obstacles into success.
Gather your friends, family, book-clubs, small groups etc. and join us in a run/walk. We do this two times a year in May and Oct. Help us continue to bring awareness to foster youth Foster The Future 5k.
Celebrate and leverage your birthday each year and give back to foster youth. Have a Birthday Fundraiser on your Facebook page. We've given you some simple next steps to help you get started.
We supplement hygiene and food supplies while our residents at The Launch Pad are in school and working to become fully sustainable. Our wish list is always updated, and you can send a package direct to us. The Launch Pad Wish List
Amazon Smile is a simple and automatic way for you to support Teen Leadership Foundation every time you shop, at no cost to you. When you shop at Amazon Smile, a portion of your purchase will be donated to Teen Leadership Foundation.
Enroll in Shop and Support and give back, a percentage of your purchases at participating stores will go to Teen Leadership Foundation.