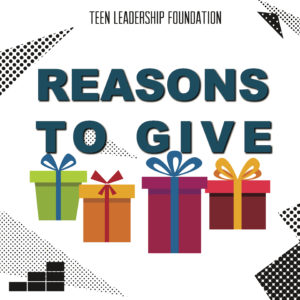 As the end of the year is approaching it is a great time for reflection, the holidays bring all sorts of emotions this time of the year. I look back on my life and the opportunities I have been given and I am truly grateful. There was a time in my life when I believed myself to be a charity case. That the only reason I could see anyone helping me out during my life, was to satisfy their own needs to help the "needy". I then learned that there was so much more to my interpretation of the story.  A mentor once told me  that you cannot be angry and grateful at the same time. That statement really stuck with me. At the time, I was so angry at the world, I felt as an  outcast, taken advantage of and truly in despair. It is from this place that my gifts were born, where God showed me that I am responsible for the way I chose to be the interpreter in my life.
As I began to take hold of my narrative, I saw a multitude stories. In one, I was the charity case, another the Selfish Taker, the survivor a constantly cared for foster youth, who was always at the mercy of those who provided for her, and so much so that when they no longer saw my "need" that I would no longer be of importance. On the flip side, I could decide that I was not entitled to anything, that I was part of God's plan and my purpose required a diverse upbringing that made me relatable to so many more people because of my experiences. This may seem a cliché twist to see the good in the suffering, but by this I stand.
I believe transformation took place in my life when I quit looking at my life through the lens of scarcity. As a foster youth many of us are born into the mentality of having our worlds defined for us that when given the opportunity to choose our own it is a scary place. A place where we feel ill equipped and at times at a stand still to even accomplish the basic life skills, parenting, and most importantly the act of giving love. When I looked around however, I saw this "mental illness" abundant in other people from completely different situations or circumstances. It was then I decided that I was going to allow Love to win. Each family that said yes to provide for me was a winner in my story, a champion to my cause, for my living was the source for their reasons, it was the results that mattered most. The results that I am a healthy 29 year old, college graduate, who is living independently, that I seek to have a family, and hope to be a foster parent myself someday.
At 29, I see a bright future ahead for my brothers and sisters in foster care and it is organizations such as Teen Leadership Foundation who continue to improve the statistics by improving the ability for foster youth to truly connect through relationships. It is this mission to not just raise funds but to maintain a clear action plan that inspires me to feel so strongly to partner in any way possible with this community. As the year 2020 approaches it is my prayer that Teen Leadership Foundation receives abundant supply so that lives of foster youth are changed and that the next generation of foster youth will look back unlike the generations before and say, LOVE WINS!
–  Foster Youth Alumni, Entrepreneur and  Speaker
"I will not leave you orphaned"- Jesus Christ