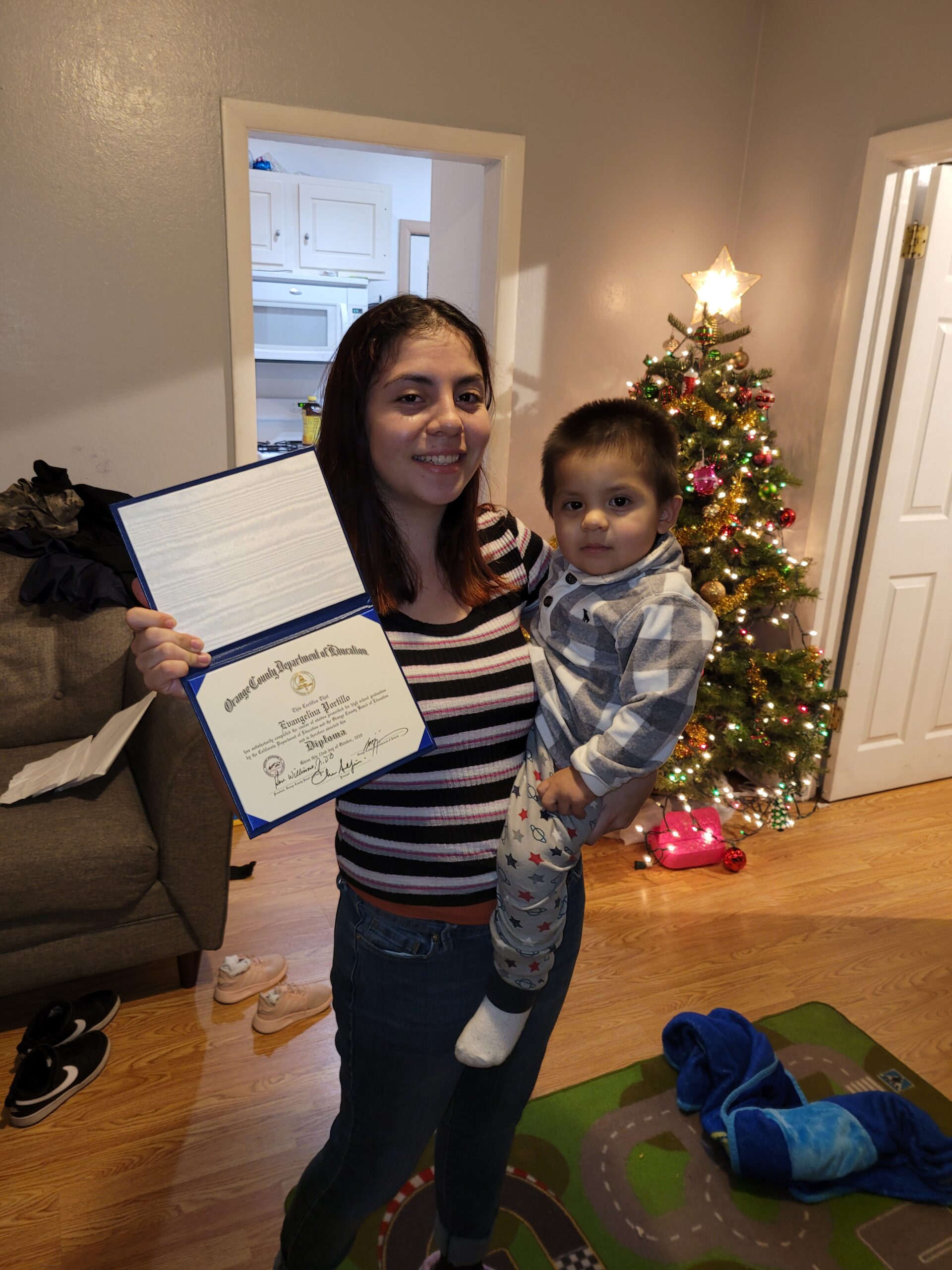 Before Emily came to the Launch Pad, she faced many obstacles while trying to finish her high school diploma. We were so excited to welcome Emily, and her two young children, to the Launch Pad in August of 2020. Like all foster youth who come to the Launch Pad, she was paired with mentors we call her 'flight crew.' With the help of her mentors and the TLF staff, Emily was able to continue working on her high school degree and successfully graduated just a few months later in October! This was an important milestone for Emily, showing her that she was able to conquer the circumstances that made finishing high school difficult and graduate!
In California, foster youth face greater rates of being absent from school, getting suspended, not meeting academic standards, as well as many other difficulties that make it harder for foster youth to obtain their high school diploma. Only 56% of foster youth graduate high school in the normal four-year period, compared to an 85% four-year graduation rate of their peers. After foster youth exit the system, they often have little resources for help and support, making it extremely unlikely they will finish their high school academic career.
We are so grateful to be able to work with foster youth, like Emily, and help them get the support they need to be able to finish high school and continue on to higher education. Emily's success is important to her and to us and we are excited to celebrate with her!