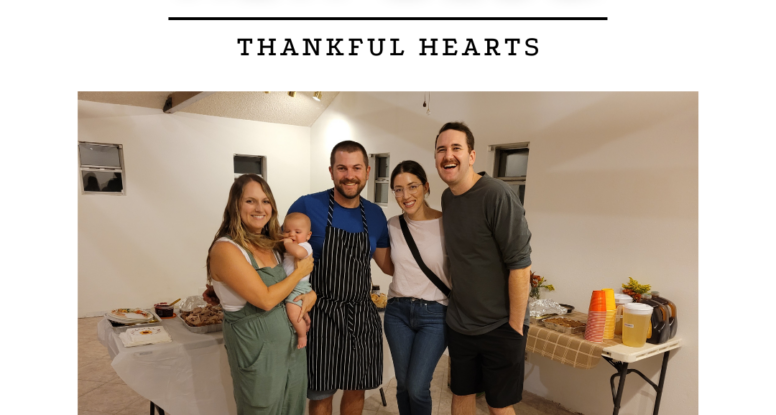 Thankful Hearts
On Monday, November 22nd, a few members of Grace Fellowship Church cooked and delivered a complete Thanksgiving dinner to our residents at the Launch Pad. The group went above and beyond by not only preparing all the dishes for a full Thanksgiving celebration but also providing decorations and table settings to make the residents' turkey day feel extra special. We are deeply appreciative of their generous hearts and desire to serve the at-risk youth we walk alongside.
This dinner was especially meaningful for our residents since they don't often have the opportunity to spend Thanksgiving with their families. As a result, having supper together provided them the pleasure of sharing a meal and breaking bread with the TLF Launch Pad volunteers and staff.
This activity also assisted them in stepping out of their comfort zones and participating in the community. Our kids frequently eat fast food because it's quick and inexpensive, but this experience allowed them to slow down and enjoy a delicious holiday meal in a caring family-type environment.
The house was also a gathering place to learn social skills and develop connections with others outside their circle of friends, as well as an opportunity to practice those abilities. It created a safe and secure haven for our residents to enjoy leisure time away from work, school, and other life difficulties they might be facing.
We did a creative art activity with the residents called the "Gratitude Tree." Each resident created a tree and placed leaves on it, with things they are grateful for. It was great to hear from each resident about what they are thankful for, as well as what is most important to them. This game allowed the residents to form stronger relationships and interact with one another.
We are thankful for the friendships we have forged with Grace Fellowship Church and look forward to continuing to serve alongside them in future outreach deeper opportunities.
Do not neglect to do good and to share what you have, for such sacrifices are pleasing to God. -Hebrews 13:16